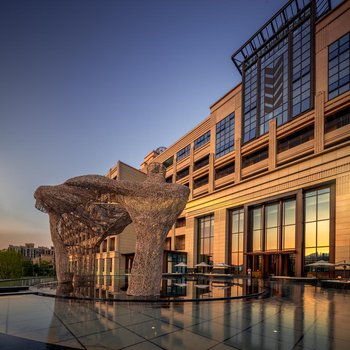 The VLAMHOO HOTEL was recently opened in 2021, making it a fantastic choice for those staying in Guangzhou.
Guangzhou Baiyun International Airport is located approximately 48km away and Guangzhou North Railway Station around 53km away. The nearby area boasts an abundance of attractions including Works Exhibition Hall of Conghua Academy, Liuxi Theatre and Congdouguojigao'erfu Club.
This hotel makes a great place to kick back and relax after a long day of sightseeing. This Guangzhou hotel offers parking on site.
Germaphobes can rest easy - the level of cleanliness is highly rated at this hotel. This hotel is particularly popular with those traveling with families.